Digital marketing is comprised of a variety of online strategies, including search engine optimization and marketing, social media marketing, content marketing, affiliate and influencer marketing, and email marketing. Tactics can include pay-per-click and mobile advertising.
While marketing via digital channels can be competitive and challenging, it's most useful when you get simple. Simplifying your digital marketing reduces distraction and increases your chances of achieving your goals. It's easy to overcomplicate your digital marketing efforts, wasting valuable resources like time and money. If you can't easily articulate your digital marketing plan and tie it back to your company's financial goals, there's a significant risk of disappointment and lack of ROI.
Modern digital marketing falls into the inbound marketing category, a set of strategies designed to bring interested customers to your site and nurture them through a sales funnel. It's best to simplify digital marketing options with a checklist. We're big on checklists - they help to organize your thinking, ensuring you give every detail the attention it deserves without overcomplicating the strategy. In our inbound marketing resources section, we have several guides on inbound strategies and sales. As a shortcut, we've created a Digital Marketing Checklist:
While HubSpot created an inbound template that's still relevant today, it's eight chapters long and not an ideal tool for marketing teams. The Digital Marketing Checklist centers on a framework for lead generation that outlives the lifespan of temporary, pay-to-play digital advertising. This simple idea of trimming your strategy down to fit within a checklist is a powerful tool. By narrowing your focus, you're more likely to meet deadlines, launch campaigns, and measure results.
Follow this four-step digital marketing plan template:


Step 1: Goal
The key to this four-step approach is goal setting. What is it that you want to accomplish with your digital marketing, and what impact will this have? What happens to your business if you don't achieve this goal? By making your goals S.M.A.R.T., you can measure your progress. S.M.A.R.T goals are:
Specific

Measurable

Attainable

Realistic

Timely

For instance, you might decide the goal is to add 60 new customers this year. If you hit this goal, you'll be able to meet other goals - hiring a new employee, moving into a biggger office, etc. If you don't hit the goal, your other goals go unmet. To make this goal achievable and measurable, break it down to a monthly goal. On a monthly basis, you'll need to add 5 customers a month.
Step 2: Plan the Strategy
How are you going to achieve your digital marketing goal? What resources will you need? Will you need additional budget?
Be Mindful of Assumptions
Watch for assumptions when setting goals. Increasing website traffic seems like a reasonable goal, but generating more traffic isn't always the answer. You may need to get more strategic and determine which digital channels will deliver the right kind of traffic & visitors.
Included in the list below are some common examples of problems and related plans:
Low traffic; low conversions; poor sales leads: Consider adding more offers & ways to increase quality traffic & visibility.

Reasonable traffic; low conversions; poor sales leads: You may want to add more offers & opportunities for conversions, then evaluate & improve bottom-of-funnel offers.

High traffic; low conversion rates: Evaluate channels that yield the highest conversion rates and improve on that strategy.

This list is just an example. A reputable digital marketing agency can give you a no-commitment digital marketing assessment.
Step 3: Identify Challenges and Risks
While you're making your plan, identify potential challenges and risks. How can you mitigate those risks?
For example, most digital marketing plans include website updates or changes. Using third party developers or designers can lead to delays or unanticipated roadblocks. By identifying these risks before you begin, you're taking steps toward preventing delays and false starts.
Step 4: Create a Timeline
How long do you have to set up the tools and parameters to launch your campaign toward achieving your goal? Does the website project introduce additional risks or require some additional planning to meet the timeline?
Once you've completed all of the items on the Digital Marketing Plan Template, review the Digital Marketing Checklist to get a head start on your reaching your goals.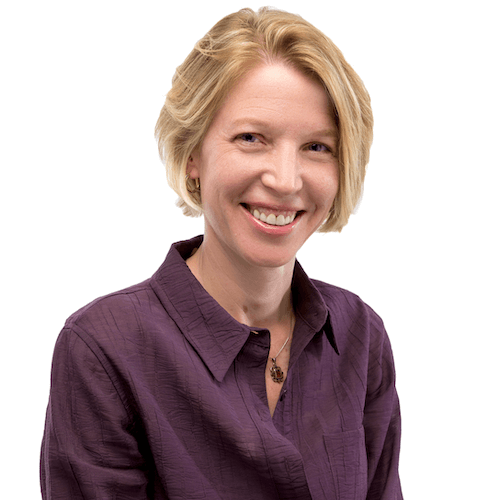 Diona is a managing partner at Knowmad. Her areas of expertise include digital marketing strategy, project management, brand management, search engine optimization (SEO), pay per click advertising, inbound marketing, content marketing, conversion rate optimization, social media marketing and website design.