For manufacturing businesses, there has never been a larger need to properly promote your products and services to customers. Prior to the pandemic, the manufacturing industry was experiencing a decline in growth. According to the latest IBIS World U.S. Manufacturing Report, "COVID-19 (coronavirus) pandemic and its subsequent effect on the greater US economy has enhanced industry revenue volatility during the current period and is likely to increase revenue volatility over the five years to 2025. Specifically, during 2020, sector revenue declined 17.3% in 2020 alone due to volatility brought on by COVID-19 (coronavirus)."
Prior to the pandemic, many manufacturing companies like yours relied on trade shows, networking, and face-to-face sales meetings to build business. The transition to virtual meetings and sales have changed the competitive landscape for manufacturers; if your company doesn't have a website that supports sales and a digital presence, you are losing sales to companies who do. In 2021 and beyond, your marketing plan must include digital marketing.
This article will give you the step-by-step guide you need to learn how to incorporate the most effective digital marketing tactics. Investing in digital marketing will not only serve your business right now, but it will build a foundation that will serve as a source of business for years to come.
Building Your Buyer Personas
Before you can properly build out the rest of a marketing plan, you must first have an understanding of who you are trying to reach. With more traditional marketing approaches, (like tradeshows) a buyer persona may not have been prioritized.
The buyer persona functions as a filter and helps determine who is more likely to purchase prospects. With 4.33 Billion internet users, filtering out those least likely to purchase will save you time, and money, while increasing your return on investment across all your marketing channels.
Click here for the step by step guide to building a buyer persona.
Search Engine Optimization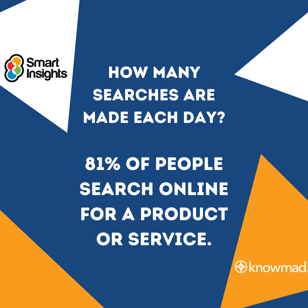 When potential buyers and customers are searching for a provider, 81% of them search online. When they type they keywords into the search engine, they'll click on a few of the results that show up on page one.
Investing in search engine optimization is the first step toward connecting with these prospects. It's not the only step; you can also invest in PPC Advertising for faster results. With so many competitor websites online, making it a priority to show up in search results is a smart move. Once your website is on page one, your digital marketing campaign can begin focusing on converting these website visitors to leads and customers.
For a comprehensive overview of SEO for Manufacturing businesses, click here.
Conversion Rate Optimization
With excellent SEO, you will start to have traffic flooding your website. Once they are on your site, the biggest question they will ask is, "How do I do business with you?" Many manufactures don't present/show a clear next step to start the formal sales process. They may have a section that states "Contact Us" but that isn't a clear way to say "Buy Now."
To ensure you have a website optimized to convert casual website visitors into paying customers, your calls to action should provide clarity on how to get started. A call to action stating "Request a Free Consultation" or "Upgrade your Process Today" clearly directs prospects towards buying.
Best practices suggest you should include a clear call to action button at the top right-hand corner of your website in the header. Additionally, you want to have clear calls to action repeat down the page.
For an example of how Knowmad has helped a manufacturing company with its Conversion Rate Optimization, click here.
Content Marketing
Content Marketing serves numerous purposes in an effective digital marketing plan. You have probably heard the concept that "Content is King" and it's for good reason.
Content serves to help with:
SEO
Inbound Marketing
Account Based Marketing
Email Marketing
Customer Engagement
Building Industry Authority
Simply put, if you are going to focus your efforts anywhere, focus on content. You can more easily grow into other areas of digital marketing once you have great content.
We would recommend starting creating blog content. Blogs and articles provide valuable information to your potential customers, and you can specifically write on the topics they are looking for. Once they have clicked on your blog, they are likely to look at other resources on your website and start the formal sales process.
In addition, you can easily use the created blog content to engage potential customers through various digital channels.
You can share your blogs through:
Social media to provide your social media following an informative and engaging post
An email list of contacts so you start building trust with your prospective customers
Outbound marketing to provide a conversation starter for your sales reps
Many prospective customers are interested to see what you have accomplished for other customers. You could create a case study to highlight your success with another customer. Case studies are especially effective for B2B companies.
For the best ways to create content for your website, click here.
Email Marketing Campaigns
Email marketing remains one of the most effective marketing tactics for reaching prospects and customers. With email marketing, you can effectively engage customers directly in their inboxes, directly on their phones. Even if they don't read every email, your company name appears in front of them every time you show up in their inbox. Those emails remind prospects and customers your company is still there and ready to serve them.
With that said, we are not encouraging businesses to abuse access to someone's inbox. The best email marketing always leads by adding value to the customer's life.
Some of the best email marketing ideas are:
Send blog content regularly
Offer evergreen advice for your industry
Provide a free guide to help your customer overcome a problem.
An incredibly effective approach to email marketing starts with a sales funnel. A great sales funnel will start when the prospect gives you their email in exchange for a piece of highly valuable content. Once the content has been delivered, an automated email series promoting them to take the next step in the process begins. This allows your business to reach the customer numerous times and stay front of mind.
The average consumer needs to interact with a business between 8-12 times before they are ready to buy. By utilizing email marketing, you will get numerous touches with your prospects without spending a ton of money. Once you have their email, your only cost is the software you use.
To learn more about effective email marketing, click here.
Need Help With Your Digital Marketing?
After reading this guide, you have a clear idea of what needs to happen to effectively promote your manufacturing business. If you'd like a custom digital marketing plan for your business, talk to one of our digital marketing experts about what a digital marketing plan could look like for your organization by requesting a free consultation.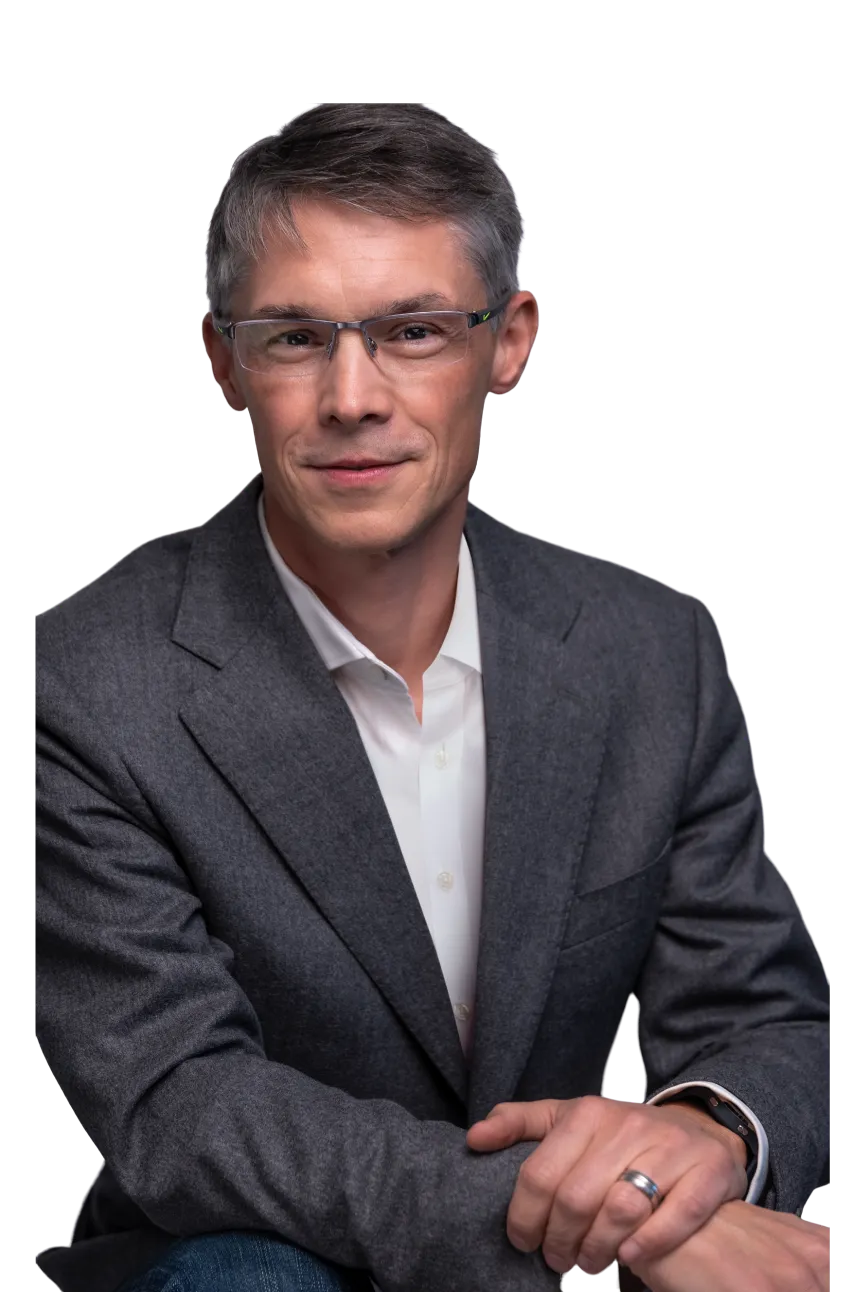 As a managing partner of Knowmad, William creates sustainable growth for the agency by leading its future vision, driving new revenue, and empowering team member productivity and well-being.