Imagine spending thousands of dollars creating a gorgeous website for your business, only to find out that it's missing an essential element for getting noticed by consumers: effective search engine optimization (SEO). Your website can be one of your company's most valuable assets, but without an effective SEO marketing strategy backing it up, the value it creates will be minimal.

---
Well-crafted SEO strategies can ultimately help your business increase revenue, add traffic to your website, increase qualified leads, or all of the above. Let's discuss the inner workings of creating a plan that will work for your business and help you achieve your desired outcomes.
Why Do I need SEO?
Before we get into the nitty-gritty of everything SEO, we need to answer an important question: does your organization need SEO in the first place? Regardless of if you run a small law firm, a medium-sized healthcare clinic, or a global industrial manufacturing business, the simple answer is that SEO is a must-have for ensuring your success. Much of everyday life is taking place online, so one cannot overstate the importance of having an effective online presence. Many consumers do a majority of their shopping online and if your website doesn't pop up on the first page of Google, it's likely that you won't receive their business. Multiple studies have shown that less than 25 percent of people will look past the first page of Google. Are you okay with being ignored by the other 75 percent of consumers? I didn't think so!
A common misconception about SEO is that it's all about finding the right keywords for your website. While this is a vital step for creating a successful strategy, it's only part of the equation. The technical side of SEO (meta data, load speed, mobile responsiveness, etc.) must pair with your content SEO strategy (website optimization and content creation) in a cohesive way to generate positive results. There's a multitude of benefits to implementing an exceptional SEO strategy, including:
Increase Organic Traffic to Website
According to a study from Brightedge Research, 53.5 percent of all web traffic comes from organic search. Investing in paid search is great, but it's expensive and only captures a portion of your target customers. SEO helps your website appear in the top search results without the need for paid campaigns.
Build Trust for Consumers
Are you more willing to trust a business whose website pops up on the first page of Google or one that makes an appearance on the fifth page? In today's day and age, the marketplace is saturated, so setting yourself apart from the competition is imperative for your success. To land new customers, you must establish your credibility and expertise in your particular industry.
Great Return on Your Investment
When done right, creating and implementing an SEO marketing strategy can deliver a fantastic ROI. Paid advertising can move you up in the Google algorithm quickly but the costs add up fast, so if you're on a tight budget, improving your SEO is the best move.

10 Step Guide for Creating the Right SEO Marketing Strategy
If you're wondering how to increase website traffic with your SEO, look no further because we've got you covered. Here's your step-by-step guide to creating a strategy that will help you reach your revenue goals, engage with new customers online, improve your website's usability, and increase your brand awareness.
Step 1: Clarify Your Goals
First things first, you need to clarify what your objectives are when it comes to your strategy. Take a moment to write down what you're trying to achieve.
Are you trying to increase organic traffic to your site and attract new customers?
Are you trying to establish your company as a leader within your industry?
Are you interested in improving engagement with potential customers?
Is your top priority to increase sales and generate qualified leads?
Whatever your company is looking for, write that down and base your next moves off of these goals. Knowing what you're working towards is a vital step in finding new, better ways to get to your end goal in the most efficient way possible.
Step 2: Know Your Target Audience
Especially when it comes to technical fields, such as industrial manufacturing and construction, targeting your SEO marketing efforts is vital to your success. You need to answer these key questions regarding your ideal buyers to guide your strategy creation:
Which specific companies do they work for? If you don't have a list of company names, clarify which types of companies you're looking to work with.
Which industries do they belong in?
What job titles do they have? With this question, pay attention to which people have the final decision in the buying process.
Which search engines do they spend the most time on?
Which individuals or organizations inform their buying decisions?
What are their business goals?
Once you've established your target audience and defined their characteristics, you can use this information to inform your SEO efforts, such as choosing keywords relevant to your customers.
Step 3: Create a List of Relevant Keywords With Search Volume and Consider Search Intent
The purpose of identifying relevant keywords is to mimic the search behavior of your target audience. This means you need to get into the mind of your customers and determine which phrases they'll use while searching for your offerings or similar offerings.
A great way to start out is by taking a keyword that you already know relates to your business, such as "industrial sealant" or "chemical product," and seeing what pops up in the search field. This will show you commonly searched keywords and phrases which you can then plug into your own website to make it more discoverable. Your list of keywords should feature single-words, 2-3 word phrases, and long-tail keywords, which target niche demographics. Since long-tail keywords are searched for less often, they're often neglected when developing an SEO strategy, but they offer great conversion rates.
Secondarily, you will want to consider the users' search intent behind these keywords. Are they looking to purchase, educate themselves, etc.
Step 4: Improve Site Speed
In 2020, Google announced that page experience signals, often referred to as Core Web Vitals, will now be factored into a website's ranking. The Core Web Vitals combine with already existing search signals like mobile-friendliness and site security. Google's ultimate goal is to improve the user experience on websites and increase organic traffic. First up, your website needs to be optimized for speed. Google found that 53 percent of mobile website users left a site if the loading time was longer than 3 seconds. If your website takes a century to load, visitors will become frustrated and in many cases, click out of your website.
Step 5: Improve Site Responsiveness
Another Core Web Vital that Google is now factoring into a website's ranking is responsiveness. In this context, the term "responsiveness" refers to how long it takes for your website to become interactive and navigable. Even if your website pops up on a person's device within 1 second, if the visitor isn't able to start navigating through your content within a reasonable amount of time, this defeats the purpose of improving your loading times. People want answers fast, so an essential part of a positive user experience is ensuring that your website loads and becomes usable within just a few seconds.
Step 6: Improve Site Consistency
In 2022, people are accessing websites from a wide variety of devices, so it's important for each site to remain clear, consistent, and stable on each type of screen. The graphics, text sizes, and page layouts must be as unified as possible throughout your site, regardless of which device is used for viewing. If you've ever been on a website where elements jump around every time you scroll or where each page features different text sizes, you know how unpleasant this can be to navigate. Websites with poor consistency are ranked less favorably via Google's algorithm.
Step 7: Generate Helpful, Relevant Content for Your Customers
Every second, there are millions of people searching for answers online. An effective way to help answer their questions and promote your company at the same time is to provide helpful content that's discoverable online. Your organization should offer blogs, how-to guides, informative graphics that communicate industry concepts, and other relevant content. You should craft your content based on Google's current recommendations for each type. For example, it's recommended that blogs feature headers to break up the content, and that they should clock in at 1,500 to 2,500 words in total.
Step 8: Don't Forget About Good Design
Even if you choose the perfect keywords, optimize your site's speed, and create helpful content to answer people's most pressing questions, all this work will be in vain if your website looks like it's from the 90s. A poorly designed, unprofessional website will turn away potential customers and damage the perception of your brand, so make sure to invest in high-quality web design services. Your site should:
Be free from clutter
Feature an aesthetically pleasing color-scheme
Include high-resolution images and videos
Use a professional, easy-to-read font
Offer an organized main menu that will enable visitors to find the information they're looking for, fast
Step 9: Revisit Your Strategy Often
Google is constantly updating its algorithm and introducing new search features. Therefore, it is necessary to revisit your SEO strategy every quarter and pivot if necessary.
Step 10: Get Help From SEO Experts
The ever-changing world of SEO can be difficult for non-experts to transverse. Many businesses will attempt to DIY an SEO strategy, but without insider knowledge of the nuances of each keyword selection and the types of content pieces that deliver the highest ROIs, their efforts don't pan out. There's no shame in this— after all, we can't all be experts in every discipline!
To ensure that your investments in SEO achieve your desired results, let our skilled team of marketing powerhouses help. We have decades of combined experience that is at your disposal, so take advantage of it and let your business reap the benefits. From technical SEO to content-centric SEO, we handle it all and we're here to help increase traffic to your website!
Get an SEO Assessment today or talk to an SEO expert for more information.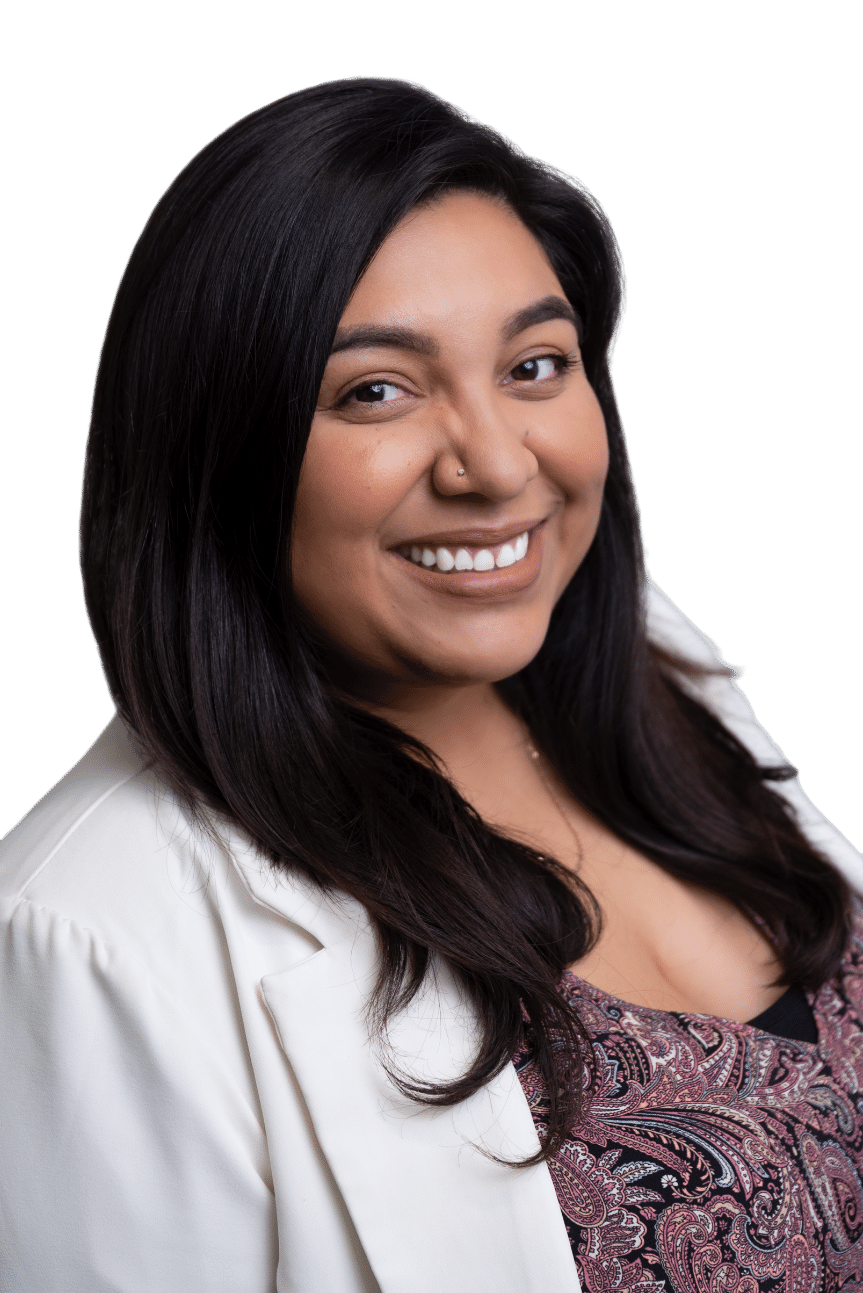 As Head of SEO, Michelle builds powerful organic strategies to help our clients get more qualified leads, generate more revenue, and reach their specific business goals.