When trying to solidify your business as a leader in your industry, being on the first page of Google isn't just a "nice to have"— it's a downright requirement. In 2022, so much of everyday life is happening online, so Google, the most popular search engine in the world, is your gateway to consumers. Businesses listed on the first page receive a majority of the organic search traffic and are perceived as more trustworthy than companies listed on subsequent pages.
---
If you haven't yet found a way to navigate the ever-evolving Google algorithm and make it work for you, here are ten quick tips to help you move up the list, one spot at a time. I'm going to show you how to:
Get your Google website ranking to the number 1 slot
Optimize your website according to Google's specifications
Use your web presence to attract and retain new customers
Communicate your authority and expertise within your field
Why You Need to Rank on Google's First Page
You might be wondering, "what's the big deal about being on the first page of Google?" The harsh truth is that the companies that are on the first page get found, and those that aren't don't. If you're on the third page of Google results, your website will be missed by a vast majority of potential customers. All your hard work crafting a beautiful, informative website will have been for nothing because anyone conducting a search engine query won't stumble across your webpage.
Here are some numbers that may not surprise you but remind you of the importance of ranking on the first page of Google.
Bottom line, your Google search ranking matters, and it matters a lot.
How To Improve Google Search Rankings
When my clients ask me how to rank a website on Google's first page, I start them off with these ten quick tips. They're a kicking-off point to start improving your ranking and increasing traffic to your site.
Tip #1: Check Your Rank First
If you're wondering how to check your website's ranking, there are several online tools you can use, such as SE Ranking, which offers a free 14-day trial, no credit card required. Go ahead and sign-up for a service like this program, and then plug in your website to receive the verdict. How did you do? Unless you're ranked number 1, there's more work to be done, so keep reading. Knowing your current ranking can help you gauge how much work needs to be completed, and it will provide you with a starting point to benchmark your progress. So, let's discuss what techniques you can use to improve search results.
Tip #2: Choose the Right Domain Name
In addition to creating a beautiful, user-friendly website design, you need to select the best domain name. Even the best websites can be pushed to the bottom of Google results if the domain name doesn't quite hit the mark. For starters, purchase a domain name ending in "com." Research shows that people trust these types of sites more than ones with alternative endings like "biz" or "net." In addition, you should try to include one of your most relevant keywords in your domain name. For example, if you run a chemical sealant production company called McKinley Production, try using this domain name: www.mckinley-production-sealants.com. This will help your website pop up more often when consumers are on the hunt for sealants.
Tip #3: Get Your Keywords Right
Improving your website's SEO requires several steps, but one of the most important is choosing the right keywords. Your keywords, which can be single words, short phrases of 2-3 words, or longer phrases often referred to as ​​long-tail keywords, should mimic how potential customers conduct searches. You need to determine what terms people are searching for when looking for a product like yours.
To get started, type a keyword you already know applies to your business into Google and see what pops up. These results show what people commonly search for, and you should incorporate these phrases into your site. You can also utilize a service like SpyFu, which identifies popular keywords broken down by the click volume. Another great way to generate increased traffic to your website is to identify "low-hanging fruit," which means keywords that are easy to rank for. You can use the service Semrush to identify which keywords your website ranks highly for but not quite at the number 1 spot.
Once you see which keywords you're performing well on, optimize your site to include that word or phrase more often. You can either create new content or revamp existing content to highlight them.

Tip #4: Improve Your Site's Design
It's a common misconception that SEO is all about finding the right keywords, and while this is an important step, it's so much more than just that. Your website's design and usability are key determining factors of whether it will appear at the top of Google's list, so hire a professional to build a website that will provide the optimal user experience. Once your website is polished, beautiful, and easy to navigate, Google will take note and boost your ranking. If your website is unpleasant to transverse, unprofessional looking, or slow to load, Google will penalize you and drag your ranking down. Needless to say, your website needs to be in tip-top shape to get featured on the first page of results.
Tip #5: Optimize Your Core Web Vitals
In 2020, Google announced that they'd start factoring in page experience signals, otherwise known as Core Web Vitals, in how websites are ranked. These signals include speed, responsiveness, and visual stability. To ensure that your website is optimized according to their specifications, you should take steps to speed up your loading times. You can try minimizing the number of extra large images you feature, switching to a better hosting service, and reducing the number of plug-ins used. To improve responsiveness, you should minimize heavy JavaScript execution by breaking up coding into smaller tasks. To ensure a visually stable experience, make sure to optimize your website for both desktop and mobile viewing. The image and text sizes should be consistent across each type of device.
Tip #6: Launch a Google Ads Campaign
Starting a Google Ads campaign can be a huge help in getting your website in front of potential consumers. You can select from a number of objectives, including increased website visits or phone calls, and craft your campaign to target specific audiences. Your advertisement can propel you to the very top of the search results, resulting in improved brand awareness, more qualified leads, increased conversions, and the list goes on. The amount of time and the frequency at which you'll appear at the top of Google depends on how much money you commit to your campaign. I recommend starting with a smaller budget to test the waters and then, if you see positive results, increasing your budget.
Tip #7: Ask Your Customers to Submit Reviews
When searching for a business to support, what's one of the first things you look for? Customer reviews. To help your organization move up in the Google algorithm and attract new prospects, prompt your loyal customers to submit Google Reviews. You can try asking them in person, but if you feel uncomfortable doing this, you could instead send them a quick email. A good rule of thumb is that small businesses should strive to have 5 to 10 reviews, medium businesses should try to get 20 to 50 reviews, and large businesses should have at least 100 reviews.
Tip #8: Create Relevant, Helpful Content
From first-time home buyers trying to identify the best mortgage provider to industrial manufacturers researching which chemicals to use in their next product, everyone's searching for answers online, and it's your job to provide them. Creating helpful content, like articles, how-to guides, white papers, and informational graphics, will help answer people's most pressing questions and simultaneously promote your business. It's a win-win.
When creating content, make sure to refrain from keyword stuffing, the practice of including a large volume of keywords in your content in order to manipulate search engines. Google doesn't look kindly upon people who do this, which can impact your ranking.
Tip #9: Utilize Backlinks
When creating thought leadership and informative content for potential customers, don't forget to include backlinks to other websites that may have relevant information. Google's algorithm considers how many external links are included when determining your page's ranking. Try to find links from authoritative companies that are leaders in your industry and have widespread name recognition. These are the best types of backlinks to include since they help to build your own content's credibility.
Tip #10: Create a Google My Business Account
Last but not least, you should set up a Google My Business account and fill out all of the sections. This free, powerful service helps you appear on Google maps and search results when people do a local search. Take the time to fill out each section with care and add relevant information that customers might seek, such as your price range, location addresses, hours, and contact information. In addition, add a few photos to your profile to draw in people. Profiles with appealing photos receive more views and have a higher CTR.
Keep Up With Google Algorithm Updates
It's important to remember that while these ten steps are a great starting point for getting your Google ranking up on the list, you can't just complete them and call it a day. The Google algorithm changes on a near daily basis, and in order to maintain your high ranking, you must keep up with the constant changes and pivot your strategy as necessary. Staying up-to-date on their ever-evolving ranking model requires a careful, calculated approach and years of experience in the marketing field, so for many business owners, this necessitates hiring an outside expert.

Hire Knowmad today, and we'll help you identify moves to boost your Google ranking, improve your SEO game in leaps and bounds, take steps to grow your online presence organically, and more. We take both a short and long-term view of your company's online presence so that we can deliver great results, quarter after quarter. You're in good hands with our multifaceted team of digital marketing experts. Request a proposal today and start growing your business like you never thought possible!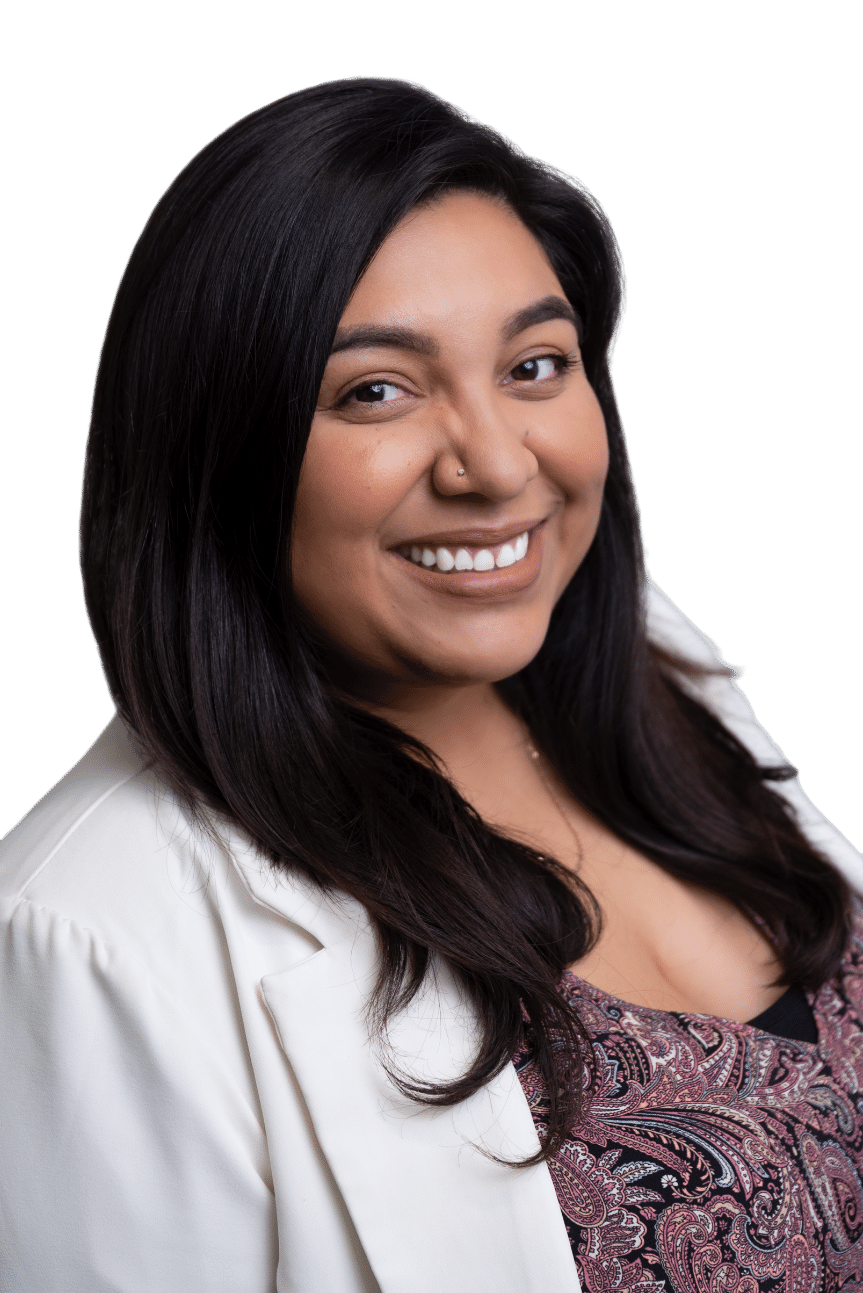 As Head of SEO, Michelle builds powerful organic strategies to help our clients get more qualified leads, generate more revenue, and reach their specific business goals.