So you're on the precipice of a new website design project! Exhilarating and daunting, isn't it?
There are 5 roles that every website design project needs. Your challenge, as the client, is to find a website design company that all the roles needed effectively. After reading this blog post, you'll have the formula for identifying whether a team brings together all the right perspectives to execute an extraordinary project.
Choosing a Website Design Team
Embarking on a new website project is a big deal but it doesn't have to be overwhelming. It is, however, a serious commitment and a strategic business decision. To get the website you want, you'll have to have the right team and stay engaged.
Big clients, an impressive portfolio, and sophisticated technologies aren't enough. You're also in search of an experienced team that communicates with you and with whom you feel comfortable.
You'll want a team that sees your company as a great fit, not just another project. Finding the best fit will require finding a web design team that values a company of your size, big, small or somewhere between.
Start by checking their portfolio, checking references and interviewing the company. From there, you'll want to understand the team structure they propose for your project and their design and project management process.
You'll want a team that sees your company as a great fit, not just another project.
A Modern Approach to Custom Website Design Projects
Modern website design requires diverse skills and knowledge, including graphic design, mobile design, copywriting, search engine optimization, conversion optimization, and more. It also requires a streamlined modern website design process for project management.
Meeting the objectives of your website project will require everyone to stick together and stay on the same page every step of the way. By bringing together a team of uniquely talented digital specialists, who relish the opportunity to work together, your project will run smoother and be more successful.
Website Design is a team sport.
As an owner of a web design firm, I've assembled teams countless times for clients. Over time, I've realized that the team chemistry is that special ingredient that ensures a client's happiness with the final outcome. Teamwork is also the aspect of website design that appeals to collaborative creatives. That's why it's important to have a team that enjoys and has experience working together.
Just about everyone in this field has some specialization, and any of these roles can create very specific results on their own. The real excitement in this work, though, comes from contributing to projects that elevate our areas of expertise. By leveraging the value created by a synergistic team, we get to see our work achieve goals and magnify brands to create real change. As a result, our clients get to see their brand in a new, energetic light. It a boon for everyone involved.
While project requirements differ, sometimes calling for team variations, there are 5 essential roles that no website design project can do without.
The 5 Roles Every Custom Website Design Project Needs
We've tried plenty of team configurations over the years, but when these five critical team members work in unison, sparks start to fly. Think Voltron. Think Megazord from Power Rangers. This comprehensive combination of roles strikes the right balance of strategy, technology, and creativity to create compelling websites. Additional roles can be folded into a project quite successfully, but without these five, the magic is missing.
Additional roles can be folded into a project quite successfully, but without these five, the magic is missing.
1. Project Manager Role
When your project kicks off, the project manager might appear to have an understated role. After all, they won't personally be building your website. By the end, though, they'll be your biggest ally. Things go wrong in digital projects; a skilled project manager prevents them from knocking things off course. The project manager injects your project with cohesiveness, making sure that your requirements are met, every technology has been vetted, and every loose end gets tied up. He or she directs traffic between team members while -- more importantly -- keeping your project on time and on budget. If you need to know what's going on in microscope view, camera view, or telescope view, the project manager will get you answers. Without effective project management, a website design project will feel like herding cats. 

2. Marketing Strategist Role
Like the project manager, the marketing strategist's role extends from early planning to post-launch measurement. This important player translates your business goals into digital marketing objectives, engineers the team's approach to yield those results, and advises you on everything marketing-related from integrating existing marketing campaigns to how to best convert new digital leads.
The marketing strategist's role can touch on everything from keyword research and storytelling to technology selection and user experience, depending on the scope of engagement. He or she can ensure your site is visible in search engines, attracts the right visitors, and inspires them to act. Without a seasoned marketing strategist, you risk ending up with a website that's all form and no (business) function.
3. Website Designer Role & Responsiblities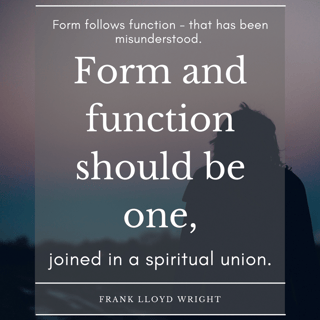 In addition to creating the physical iteration of your website, the designer plays a strategic role in a website design project. In crafting the visual components of your company's digital presence, the designer is responsible for ensuring the integrity of your brand.
He or she defines the styles that will apply to your whole website and beyond -- color palette, fonts, graphic treatments, etc. – and ensures that other team members implement them consistently. In the realm of user experience (UX), the graphic designer takes cues from the marketing strategist to paint a digital path through your conversion funnel. The website designer prevents the team from delivering a website that's all function (as in technology) and no form.
4. Web Developer/Programmer Role
The web developer plays another vital role in ensuring the value of your website. Their work is often thought of as behind the scenes, but its impact is visible in the interactivity of the website. It can also be seen in the longevity and reduced maintenance cost of your website.
It's the web developer's responsibility to keep a thumb on the pulse of technology, unearthing new solutions, vetting new products and techniques, and integrating them in a way that achieves your goals. It is also their responsibility to balance new technology with maintainability and implementation costs.
When a client wants a groundbreaking feature, this member of the team embarks on prototyping to bring the idea to life. The marketing strategist and web developer collaborate closely to ensure that any solution being implemented is the best approach for meeting the client's goals, including how the solution will be maintained. This role also works with the website/UX designer to integrate the most powerful technologies into an accessible and enjoyable path for each visitor.
5. Content Specialist/Writer Role
The content specialist, collaborating with the marketing strategist, gets to work early in the planning phase. By setting the tone, adjusting based on client and team feedback, and planning the flow of content through the site, the writer protects your brand's voice while guiding visitors along a path to conversion. The responsibility of the content specialist is to build an understanding not just of your brand, but of your target audience, your competitors, your industry, and digital content trends in general. In concert with the website designer, the writer guides website visitors on a strategic journey from awareness to loyalty. Without a digital content specialist, the powerful message-delivery potential of a website can be squandered.
How to Choose the Right Website Design Team
Now that you know the five roles every website project needs, you still have to find your dream team. To make the best decision, we recommend you circle your wagons and do a bit of internal work before calling in the website experts.
Include all influencers in the conversation.

Make sure decision-makers are present, accounted for, and engaged.

Define success.

How will you know when you've found your team? Document your expectations and share them amongst your team so you're all pursuing the same target.

Get a well-rounded opinion.

We say "influencers" because inviting more perspectives to the conversation can lead to a better decision – even if there's only one real decision-maker.

Shop around.

Look at some websites. Talk to your partners. If you're only considering one company, you could end up with blind spots.
Check references.

Talk to previous clients just to understand what it was like to work with the team. What challenges did they experience and how were they resolved?
Communication styles matter.

This process should feel exciting and maintain momentum. If you can't reach your website design team or they make you feel unconsidered, keep looking.
CONCLUSION:
Getting to know the roles addressed by a website design team will take a few conversations, and asking the right questions might feel a little awkward at first. We promise it'll be worth it. When you're making an investment to propel your business forward, you're right to do your research. Any team worth their salt will appreciate your engagement in the process.
If you have any lingering questions about choosing your website design team, post them in the comments or on Facebook or Twitter. When you're ready to get started, start calling your short list of agencies and download our Website Design Guide, which will reveal the right questions to ask as you dig into the nitty-gritty of the website design process.
---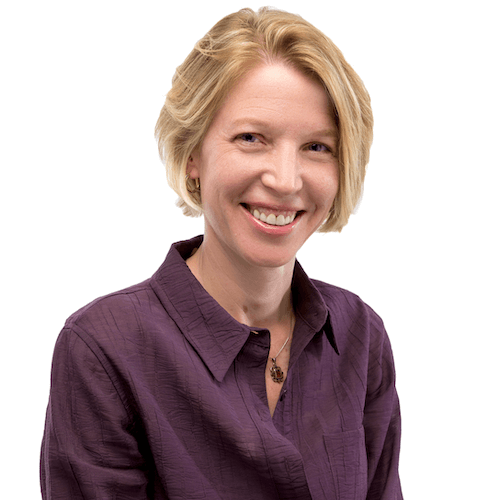 Diona is a managing partner at Knowmad. Her areas of expertise include digital marketing strategy, project management, brand management, search engine optimization (SEO), pay per click advertising, inbound marketing, content marketing, conversion rate optimization, social media marketing and website design.